Welcome to St Margaret's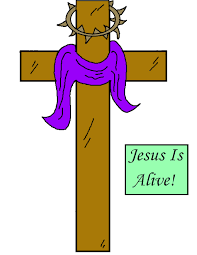 A church for sceptics , seekers , doubters and believers – all with a sense of humour. Well almost! 🙂
We are a child friendly, lively, forward thinking community of Christians drawn from many different denominations and backgrounds. We rejoice in our diversity, yet share the desire to assist one another in discovering our full potential in Christ.
We are also an outward looking church, which engages with the world around us in a variety of ways. Our mission is to help people become devoted followers of Jesus Christ.
We belong to the Diocese of Lichfield in the Church of England, yet welcome you whatever your background.
If you would like more information about who we are, please feel free to come along to a service. We understand that some may find the thought of that too daunting; if you're in that category, then why not join us in the Reading Room one Saturday morning and perhaps try a bacon bap?!? If your not in that category, then join us in the Reading Room anyway!
PLEASE   COME !
to  St. Margaret's
ANNUAL  CHURCH  MEETING
6.30 p.m. Sunday 23rd May 2021
in  Church
A short service of Evening Prayer
followed by the Annual Meeting
Share in our review of God's blessings 
over the last year
Elect your Churchwardens  
& Church Council 
(Nomination forms posted at rear of church, proposer and seconder for each please.))
Face coverings must be worn
A copy of the PCC's Annual Report 2020/21
and the Financial Accounts ending 31.12.20 
are available for inspection in Church
If you wish to contribute to the meeting or to nominate someone for any of the roles, but are unable to because of Coronavirus restrictions please contact
Jennifer Walton 01270 820051 jenwalto46@bt internet .com
Worship in Church and 
On line. COVID 19 January 21
After much deliberation, we have come to the conclusion that we need to suspend all services in church for the time being.
We know this is hard for several of our number who aren't able to join online worship, but we feel that this is the best way to keep everyone safe in the light of the threat of the new Covid-19 variant, and to reinforce the need for all of us to stay home and stay safe.
If you don't have zoom, you can still join by using this other link: www.tiny.cc/BetleyMadeley2, which will enable you to watch the service with just a few clicks.
The link to the pew sheet for this week starting 18 April is below
The service sheet  for 18 & 25 April  and the pew sheet for week staying 25th April can be  be found on St Margaret's facebook page.
On the sad news of Prince Philip's passing 
We'd like to express our heartfelt condolences to the Her Majesty the Queen and the whole Royal family, and to invite you to pray for them and for our country in this time of mourning.
We would normally have had condolences books in our churches, but because of the pandemic, we're doing this online only.
Please visit our facebook pages (Betley / Madeley) and feel free to leave your messages of condolence and tributes to HRH Prince Philip in the comments on this post.
If you're not a facebook user, you can send us your message by email, and we will add it on your behalf.
Details of our online services and how to participate in them are sent out every week by e-mail. If you would like to receive this information please contact one of us.
If you have a question about funerals, weddings and baptism arrangements contact one of us, see below.
Revd. Tim Watson
Revd. John Beswick Pallister 
Jennifer Walton (Churchwarden) 
Kevin Hamer (Churchwarden) 
Our prayers and best wishes are with you.
St. Margaret's Church now open for Private Prayer
The Church is open for individual private prayer between 09.00 and 17.00 daily. You are welcome to enter but please adhere to the guidelines posted on the Church door.
Frequent cleaning and disinfecting of areas to be used has been organised.
Hand sanitiser is available, but feel free to bring your own !
Please note that the toilet is locked out of use for the time being.
Jennifer Walton and Kevin Hamer
                                                                        Churchwarden
"The Lord is our refuge and strength, an ever present help in times of trouble"