Welcome to St Margaret's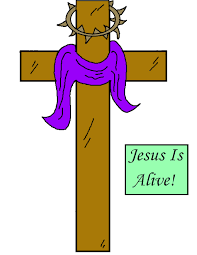 A church for sceptics , seekers , doubters and believers – all with a sense of humour. Well almost! 🙂
We are a child friendly, lively, forward thinking community of Christians drawn from many different denominations and backgrounds. We rejoice in our diversity, yet share the desire to assist one another in discovering our full potential in Christ.
We are also an outward looking church, which engages with the world around us in a variety of ways. Our mission is to help people become devoted followers of Jesus Christ.
We belong to the Diocese of Lichfield in the Church of England, yet welcome you whatever your background.
If you would like more information about who we are, please feel free to come along to a service. We understand that some may find the thought of that too daunting; if you're in that category, then why not join us in the Reading Room one Saturday morning and perhaps try a bacon bap?!? If your not in that category, then join us in the Reading Room anyway!
Worship in Church and
On line. COVID May 2 2021
Worship in St Margarets resumes Sunday May 2nd. Please remember maintain social distancing, the wearing of masks and good hand sanitising.
September 12 Morning Praise St Margarets Betley 9.30am
Our Online Zoom Services are Changing!
Our 11am service continues to be available online, but it won't be via zoom any more (to make the tech work simpler). We will be using Facebook live, but you won't need a Facebook account to watch it, and you can find it with the usual link, //www.tiny.cc/BetleyMadeley, from 1st August.
The services will be recorded automatically, and available to watch soon after they finish. Again, you won't need a Facebook account to watch the recordings, the link to the recording is //www.tiny.cc/MadeleyRecording
The link to the St Margaret's Betley pew sheet for this week starting 12 September
As the webmaster is away for the next 3 weeks please look for the pew sheet and the service sheet on our Facebook page
Details of our online services and how to participate in them are sent out every week by e-mail. If you would like to receive this information please contact one of us.
If you have a question about funerals, weddings and baptism arrangements contact one of us, see below.
Revd. Tim Watson
Revd. John Beswick Pallister
Jennifer Walton (Churchwarden)
Our prayers and best wishes are with you.
St. Margaret's Church now open for Private Prayer
The Church is open for individual private prayer between 09.00 and 17.00 daily. You are welcome to enter but please adhere to the guidelines posted on the Church door.
Frequent cleaning and disinfecting of areas to be used has been organised.
Hand sanitiser is available, but feel free to bring your own !
Please note that the toilet is locked out of use for the time being.
Jennifer Walton and Kevin Hamer
Churchwarden
"The Lord is our refuge and strength, an ever present help in times of trouble"