Reading Room Committee
The Readin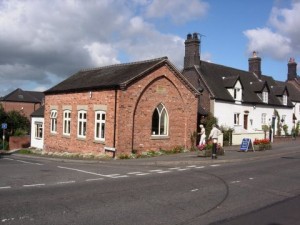 g Room is held in trust by the Lichfield Diocesan Trust through a deed made between that Trust and St Margaret's Parochial Church Council. The Trust "stands possessed of the property" on behalf of the Administrative Trustees who are the PCC (as a whole).
The deed states that the property shall be used "to further the religious social and other charitable work of the Church of England in the said Parish". The Reading Room is run by delegated committee who are elected annually.
The current members of the committee are:-
Kevin Hamer (Chair), Audrey Darlington (Secretary), Ken Blankley (Treasurer), Di Eaton, Jane Hamer, Jean Mabey, Martin Willescroft, and Annie Williams.
For anything regarding the Reading Room or its use, please contact: