The Community of St Chad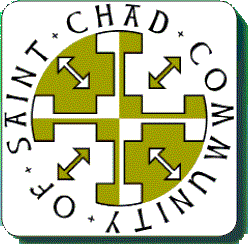 Drawing inspiration from the life of St Chad, the 7th century missionary bishop of Lichfield, the Community of Saint Chad is an expression of modern-day monasticism. It has a geographically dispersed membership united by a common commitment to a spiritual lifestyle shaped by five Rhythms of Grace, and by participation in a Spiritual Companionship Group. The Community of Saint Chad welcomes any Christian who longs to grow in depth of discipleship and who is prepared to journey with others in a quest for a life-changing faith.
The Community of St Chad was developed in the parishes and many members have committed to deepen their spiritual lives following the five "Rhythms of Grace".