Church Music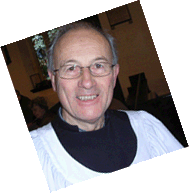 Music is an important and uplifting part of our worship. It is led each week by an RSCM affiliated robed choir with an experienced organist/pianist and a choirmaster (left) who is a member of the Betley Ministry Team. Hymns and songs are wide ranging to meet the needs of the variety of worship, and a choir anthem is sung every Sunday morning. The choir also sings at most weddings held in the church. Both the organ and electric piano are in fine condition
In addition a small music group of piano, flute, guitar and cello play for Living Streams services at Betley and Madeley.
Worship at St. Margaret's is enriched by a wide variety of music.
Thanks to the versatility of our singers, our piano and organ, and especially our organist, we enjoy hymns, anthems and songs from the 17th to the 21st century.
Do you enjoy singing?
St. Margaret's Church Choir welcomes new members, both children and adults!
Would you like to join us in singing for Sunday services and Weddings?
No need to be able to read music! A friendly welcome awaits you.
Choir practice:
Fridays
children 7.15 – 8.15 pm
adults 7.45 – 9.00 pm
---
School Choir
There is an after school "singing club" at Betley Primary School once a week in term time. The children are aged from 7 to 11 and sing a wide variety of songs from fun action songs and games to songs suitable for inclusion in Family Service at St Margaret's once a month. They also give performances in the local community throughout the year and take part in an inter-school music festival annually.