Living Streams
Living Streams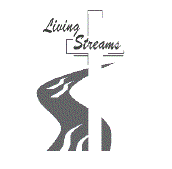 Living Streams is a teaching and healing ministry established 8 years ago to encourage and nurture Christian discipleship, and to promote and facilitate Christian healing. It is rooted in the two parishes but appeals to folk from a wider area and provides more informal worship and prayer led by ordained and lay ministers and a small instrumental group. This ministry is overseen by an Ordained Local Minister. We have two "flavours" of Living Streams services, "Praise" and "with Prayer" which are held on alternating months. Whilst we are dealing with the Covid Virus outbreak Living Steams will be available as an online service.
Living Stream Praise (held at All Saints', Madeley)
Praise, prayer and teaching in an informal but structured setting, with a mix of contemporary worship songs and traditional hymns accompanied by keyboard and small band.
Living Streams with Prayer for Healing (held at St Margaret's Beley)
A Living Streams service with individual Prayer for Healing. One or two church staff members will pray with you about your concerns for yourself or your loved ones if you so wish.