Betley Primary School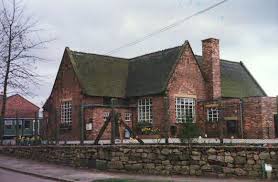 Betley Church of England Primary School is part of a hard federation that includes St Luke's, Silverdale.
The school serves our community, and its executive head, Mrs S Ray, is a regular at our Church. Both the School, like the Church, has an ethos firmly based upon the Christian Faith.The school has a dedicated page on its mission and has recently received a good rating during its recent SIAMS inspection.
The school focuses on different Christian values each half term. The current value being focused upon can be found here.
The School Prayer
This is our school
Let peace dwell here
Let the room be full of contentment
Let love abide here
Love of one another
Love of mankind
Love of life itself
And love of God
Let us remember
That as many hands build a house
So many hearts make a school