QR Codes – A Way to Explore our Church!
QR Codes are now available within the church and in the porch.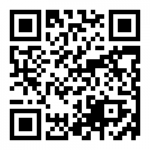 Information relating to the following can be obtained directly from St. Margaret's website by using a QR Code Reader on your mobile phone or tablet:
Church Construction
Church Bells
War Memorial Window
The Organ
The Millennium Tapestry
The Font
The Charity Boards
The Thicknesse Chapel
The Tatham Memorial Window
The Egerton Memorial
The Code Reader can be obtained by downloading a QR Scanning App on to your device. It is free and safe.
Instructions for installing QR Reader on your device.(PDF)
Once installed simply line up a QR Code in the Church with the camera on your device and the relevant information on the website will be available to you.