Betley Men Remembered
Betley Men Remembered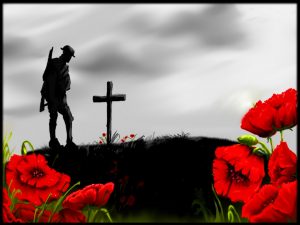 The Roll of Honour from Two World Wars: 1914/18 and 1939/45
Men resident in Betley, Balterley and Wrinehill when enlisted.
Also associated with Betley, Balterley and Wrinehill.
1914 – 1918
1939 – 1945
George Bailey
Bertram Beech*
Arthur Brassington*
Arthur Bull
James Dunn
George Ginders
Joseph Ginders*
Arthur Houchin
Harold Hughes
Walter Roscoe
Basil Tatham
Thomas Taylor
Raymond Samuel Thicknesse
Wilfred Wright*
Frank Bailey*
* also commemorated elsewhere
(Based on research undertaken by members of Betley Local History Society and published in "Lest we Forget" in 2003. Editor – Philip M. Coops)
www.blhs.co.uk
First World War 1914/18
By the end of the first world war 58 men from Betley, Balterley and Wrinehill had joined up to fight for King and country – that is out of a population of about 850. 6 of them are mentioned on the Betley Roll of Honour for WW1 because they lost their lives in the conflict. These men were living in the village when they enlisted. It wasn't until the autumn of 1917 that news started to be received in the village that some of its young men had been killed. There are another 14 names on the Roll – men who were associated with Betley at some time before the war but had moved away by 1914 and enlisted somewhere else.
Second World War 1939/45
In the Second World War the village of Betley, Balterley and Wrinehill lost more men. Research records seven men who were living in Betley when they joined up, and an eighth, a Crewe man, who married a Betley girl, but probably did not live in the village. All are recorded on the Roll of Honour and commemorated annually at Remembrance.