Baptisms (Christenings)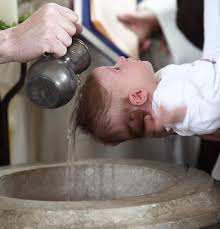 We would be delighted to welcome you and your family for a service of baptism.
If St Margaret's is your parish church, then please get in touch on (01782) 750205.
If you are "out of parish" then you are still very welcome but you do need first to approach your parish church.
Which ever way, our very best wishes to you and your family.
If you'd like to make an enquiry about a christening/baptism, please get in touch with the vicar, Tim Watson, on 01782 750205 or revtimwatson@hotmail.com.