Our Services
Worship services at St. Margaret's Church are broadly central Anglican in style with a Choral Focus.
We have fellowship with refreshments after all morning services.
For the latest information on forthcoming services, please see our Facebook page
Sunday morning services
9:30am Family Worship – First Sunday of the month
Praise, prayer and teaching for all the family, with songs, hymns and children's contributions. We have a play area within the church for babies, tots and parents, and incorporate them into the service.
We also have baby changing facilities in the toilet.
9:30am Eucharist or Holy Communion – Second and Fourth Sundays of the month
Twice a month we have a sung Common Worship Communion service in contemporary language with a sermon, prayers, hymns and choral contributions.
9:30am Morning Praise – Third Sunday of the month
Our Morning Praise service is an ever-changing non-Eucharistic time of worship which includes a sermon, prayers, hymns and choral contributions. The service varies every month and allows us to vary our worship from month to month.
Earlybirds (Third Sunday of the month)
Earlybirds is what we call our Sunday school ministry. It tends to take place during our Morning Praise services. During Earlybirds, our children are taken out of the service into the vestry where they participate in discussions, games and craft activities. The group generally returns to the service and shares some of their activities with the rest of the congregation. Parents have the opportunity to accompany children into the group if they so wish.
Sunday evening services
Living Streams (First Sunday of the month alternating between St.Margaret's Betley and All Saints' Madeley)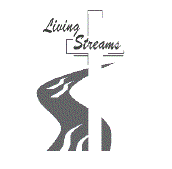 Living Streams is an evening service with five distinct values:
Engaging with the Holy Spirit
Delving deeper into scripture
Creating space for prayer
Hearing faith filled stories
Encountering God through music
Living Streams is a great place to engage more deeply with God's word with longer sermons, it's also a time to engage with the Holy Spirit through focused times of prayer ministry. The services are informal in nature and seek to be inclusive and accessible. There are variations in style and facilities when Living Streams is hosted in the different buildings, but the values remain the same. Generally
music at Living Streams in Madeley is more focused on contemporary worship while Living Streams in Betley has more of a focus on modern hymns.
6:30pm Evensong (Second and Fourth Sundays of the month during summer months)
A traditional sung evening service from the Book of Common Prayer (BCP) with hymns and a short 'Thought for the Day' style address.
Midweek services
Praise and Play (Monday mornings during term-time)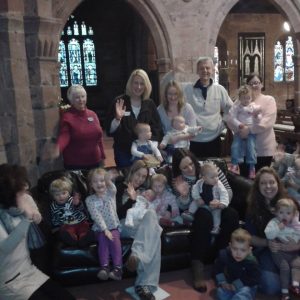 Hosted at All Saints', Madeley, Praise and Play is aimed at pre-school children and their carers.
Is it a toddler group? Is it a toddler praise service?
If you have an under 5, then you are welcome to join in during term time every Monday from 9.00am -10:30am at All Saints'. There is filter coffee and tea for the grown ups and snacks for the little ones. It's a time to play, sing, craft and play some more and it's completely free.
It is open to all, and includes drinks and biscuits, songs and stories, craft and chat.
Please feel free to drop in from 9am. Sessions run from 9.30 am until 10.30 am.

Follow Praise and Play

Morning Prayer (9:15am on Tuesday mornings)
Morning Prayer takes place on Tuesday mornings and lasts for about 45 minutes. It's a short liturgical prayer service that includes specific prayer requests and a short 'Thought for the Day' style talk. During the summer months the service happens at St. Margaret's, during the colder months the service relocates to Betley Reading room.
On the First Tuesday of the month we hold a Communion service instead of the regular prayer service. Our Communion service still includes specific prayer requests and a short 'Thought for the Day' style talk.