Weddings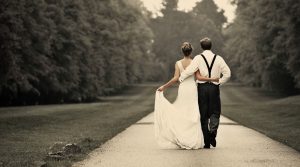 Congratulations to you and your fiancée and very best wishes to you both!
If you live in Betley parish and want a church wedding, we would love to meet you.
If you are outside the parish but have an existing link or an historical connection to Betley, again please be in touch.
If you don't yet have a connection but are still interested in getting married at St Margaret's, it may still be possible – we'll explain when you ring.
Please phone 01782 750205.
With all best wishes for your future life together.
If you'd like to make an enquiry about a wedding, please get in touch with the vicar, Tim Watson, on 01782 750205 or revtimwatson@hotmail.com.